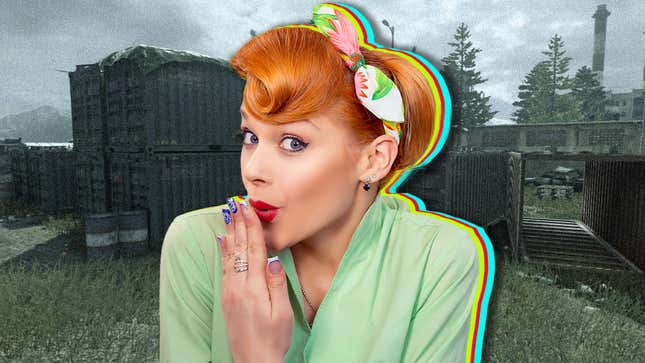 2007's Call of Duty 4: Modern Warfare was a smash hit, and many of its beloved maps have continued to pop up in subsequent CoD entries over the last 15 years. Classics, I'm sure you agree. But it turns out that one of the most popular (and smallest) maps in Modern Warfare only accidentally got included after a developer forgot it was still in the game. Whoops!
The Witcher 3 Meets Tense Roguelike PvE Card-Battling In Rogue Mage
Released in 2007, Infinity Ward's CoD4: Modern Warfare was a massive success and shipped with classic maps like Strike, Crash, and Crossfire. However, while these maps were purposely included in the game's highly successful online multiplayer mode, it turns out that another of Modern Warfare's popular maps—Shipment—was included as a happy little accident.
The map was made up of shipping containers arranged into a tight, maze-like arena inside of a flat, fenced-in landscape. It was easily the smallest and simplest map in the game, yet people latched on to it due to the chaos that would erupt when a bunch of players ran rampant through its shortcuts and tight corridors. But if someone at Infinity Ward had just checked the game's code one more time before launch we might have never seen Shipment become so popular.
How popular Call of Duty 4: Modern Warfare map 'Shipment' got left in the game
On May 14, Dexerto shared the interesting story behind Shipment straight from Infinity Ward Multiplayer Design Director Geoff Smith. He called the map the bane of his existence, explaining that originally it was intended only as a "split-screen map, back when that was a thing."
However, during the development of Modern Warfare, the small, intense map built entirely out of shipping containers became an internal test map and eventually found its way into other parts of the game, including its main playlist scripts. And then someone forgot it was there.

"Our multiplayer lead at the time, when we [shipped Modern Warfare], forgot to [pull] it out and there was no going back. That was truly an accident," admitted Smith.
Since being accidentally included in Modern Warfare in 2007, Shipment has popped up in other Call of Duty games including Vanguard, the Modern Warfare reboots, and Call of Duty Mobile. It's funny to think such a popular map that has continued to be remade and included in other Call of Duty entries (and remade by fans in other games, too) only became such a famous map thanks to a mistake.
I guess Bob Ross was right. There are no mistakes, just happy accidents.
.