Bye bye, Loot Cave. Bungie has finally cracked down on the now-iconic exploit that players were using to get loads and loads of loot in the multiplayer shooter Destiny, which Bungie released earlier this month for PS4, PS3, Xbox One, and Xbox 360.
A patch that went live this afternoon officially nerfed the cave and reduced the spawn rate, effectively killing it as a place to farm loot:
The Hive of the holy "Treasure Cave" have realized the futility of their endless assault on Skywatch and have retired to lick their wounds and plan their next attack.
The Loot Cave—a landmark on Destiny's Earth that would spawn an infinite number of new enemies—had become a popular place for high-level players to congregate and grind for loot over the past few weeks, to the point where it was something of a meme. In many ways the Loot Cave served as an apt metaphor for the addictive-yet-excruciating grind of Destiny itself, as Kirk captured in his review. Now it's no more.
G/O Media may get a commission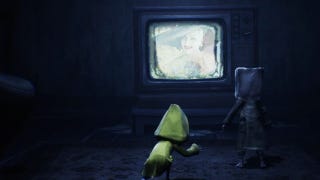 Horror Video Games to Play Leading Up to Halloween
Spooky and scary
Something video games have over their film counterparts when it comes to horror is the player's agency. Sure, watching the slasher claim their next victim can get a jumpscare out of you, but you know what's scarier? Knowing you had the power to stop it. Watching someone slowly open a door and enter a dark room is unnerving, but having to do it yourself will send shivers down your spine and paralyze you with fear.
Here's what the cave looks like right now, with a severely reduced spawn-rate:
And here's Bungie explaining their logic behind killing the cave:
The social experience of a cave farming run is amazing: the herding to get a team of Guardians all behind the line and firing in the right direction, the rush to grab the loot, the scramble when the panic wave starts, the beckoning glow from inside the cave. The speed at which the community organized around this activity was inspiring and humbling to us.

But shooting at a black hole for hours on end isn't our dream for how Destiny is played. Our hope is that social engagement in public spaces is only one part of the Destiny experience. Expect changes soon which decrease the efficiency of cave farming and correspondingly increase engram drops from completing activities.
Today's patch will also stop players from getting ascendant materials when they dismantle Queen's Wrath gear.