At 4am on Thursday, a police helicopter descended on the street an unnamed Bungie executive resides on, and cops surrounded his home. Authorities had been told the exec "had an assault rifle and he had placed explosives in the yard and he was holding a family hostage".
He had of course done nothing of the sort. The call - the latest incident of "swatting" to affect a member of the video game industry - had been a hoax, and when police got in touch with the suspect to confirm what was happening, he emerged from his home in his bathrobe "very confused at what was going on".
According to KOMO News, local police "believe the suspect has ties to the video game community".
"Maybe a contractor for his work or someone at his work who didn't have a great experience with him [made the call], Deputy Jason Houck from the King County Sheriff's Office told the station.
A spokesperson for Bungie says the victim of the hoax "is okay and didn't want to discuss the incident."
G/O Media may get a commission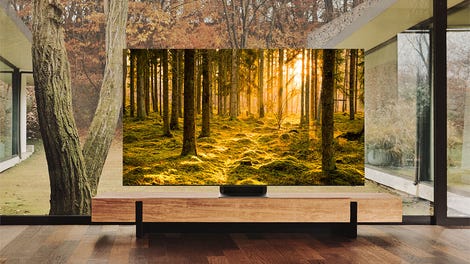 Up to 40% off
Samsung Smart TVs
Cops surround home of video game exec after high-tech hoax [KOMO]