It looked like anyone's game for much of the best-of-three series between Sweden and Finland in today's opening contest for third place in the Overwatch World Cup. Tied at one game each, both teams went into the final round trading advantages back and forth until it looked like Finland was on the verge of clinching game three.

At 99% on point C, the game seemed over, but Sweden wasn't having it. After dislodging their opponents in dramatic fashion, the team, held on for dear life in an epic comeback.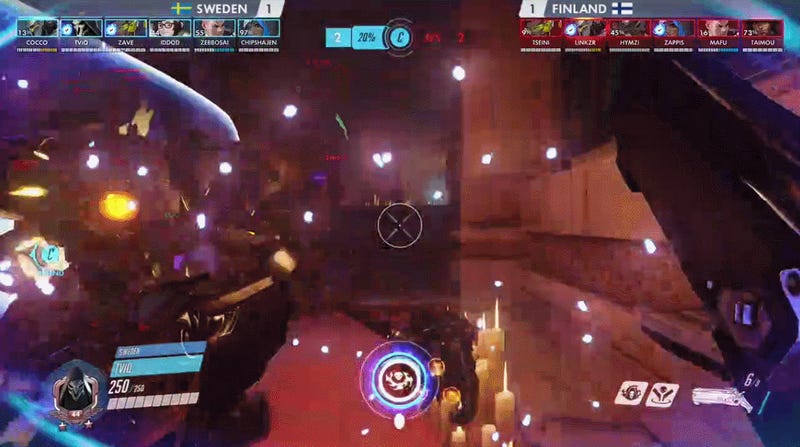 Kevyn "TviQ" Lindström was a big part of why, devastating Finland while playing Reaper. He went on to win MVP of the match, and the sheer mayhem he let loose in the last moments of the series was a good example of how he helped Sweden hang on through out the many ups and downs of the bitter contest.
The Overwatch World Cup finals start soon at 3:00PM with unpredictable South Korea vs. indomitable Russia. You can re-watch the three game series below.