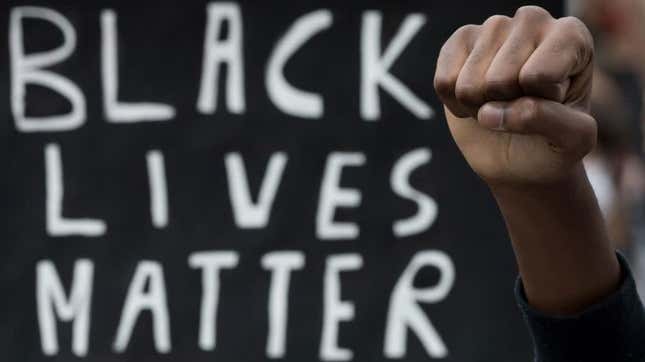 An increasing number of prominent board game industry and community members have pulled out of an upcoming show over The Game Manufacturers Association's (GAMA) continued silence over Black Lives Matter.

Tears Of The Kingdom's Newspaper Questline And The State Of Hyrulean Journalism
UPDATE 6:53am, June 11: GAMA has since released a statement on their Facebook page, cancelled Origins Online and offered to "match, dollar for dollar, any exhibitor, sponsor, advertiser, or vendor who donates the amounts they are owed for Origins Online" to a number of listed organisations. Original story follows:
GAMA owns and operates Origins Online, a big virtual show running later this month that was intended to replace the usual Origins Games Fair (a physical event that has been postponed to October). It was supposed to feature panels, video and support appearances by notable board games people like Wingspan designer Elizabeth Hargrave, Blood Rage creator Eric Lang, Geek & Sundry's Ruel Gaviola, Boardgamegeek and Man vs Meeple.

Instead those listed, and loads more, have withdrawn from the show over GAMA's inability, when even the least sanctimonious corporations and sporting leagues on the planet have managed some kind of message, to make even the most basic statement of support for the Black Lives Matter protests that have been sweeping the United States since the beginning of the month.
You, like some people reacting to this news in the board game scene already have, might wonder why the absence of a statement would constitute such actions. It's not like anyone from GAMA came out and said they were pro-cops, or that George Floyd's "criminal lifestyle" was to blame for his murder.
But their silence is more than silence. It's a refusal to support some of their most important and vulnerable members, who have long had to deal with all kinds of shit just for existing in the board game space, which as you might imagine has (and is still having) more than its fair share of problems with bigoted and hateful community members.
That's just a small smaple; Hargrave has put together a very long list of those who have withdrawn here. It's so long that it's difficult to see how the show can proceed without them.
To date, the closest GAMA have come to saying anything about the issue has been retweeting this message from the Origins show account a few days ago, part of an initiative to support "black creators & designers" and work towards ways "we can all support the Black members of our community better."
In contrast, here's a statement released by video gaming's equivalent body, the Entertainment Software Association, one week ago:
That's the absolute bare minimum of effort and support, but it is at least something. The fact GAMA hasn't even been able to cobble something like that together is wild, and the longer their silence continues, whether it's intentional or not, the worse it's going to get.
UPDATE: Here's the full statement GAMA have since released:
To Our Community:

The Game Manufacturers Association believes that Black Lives Matter. We unequivocally condemn racism and violence against people of color. We have been too late in making that statement with force, and we apologize. The injustices of today demand that every person of good conscience make clear where they stand and we wish we had been more proactive, more strident, and more effective with our voices. Innocent people of color are being killed in the streets of the communities where we live, and it is not acceptable.

We cannot responsibly hold our virtual convention, Origins Online, in this setting. Even if it were possible to hold it, it would not be appropriate to do so. So, we are announcing here that Origins Online is cancelled.

The Board must voice its loud thanks to those who worked enormously hard to assemble Origins Online in a completely inadequate window of time. GAMA's staff worked miracles, publishers hurried to learn new tools, fans took a chance to buy tickets. We could not be more grateful for their efforts, which we see and will not forget.

Every exhibitor, sponsor, and advertiser will be offered a full refund, as will every gamer who purchased a badge.

GAMA will match, dollar for dollar, any exhibitor, sponsor, advertiser, or vendor who donates the amounts they are owed for Origins Online to one of the organizations listed below. It is difficult to predict how many will take this opportunity, but the potential exists for the matched amounts to exceed $100,000, which we wholeheartedly hope will happen. The Board sees this as the next step, but not the final step, in the Association's journey.

* Black Lives Matter Global Network

* Black Trans Advocacy Coalition

* Columbus Freedom Fund

* The Community Justice Exchange

* The Innocence Project

* NAACP

Further details will be sent to these companies by email in the coming days.

The Board thanks every person whose voice reached us in recent hours and days. It is hard, we know, for those voices to speak when they have so much at stake. We are grateful for your persistence, eloquence, and will.

GAMA's vision statement is "A game on every table, a table for every gamer." We commit to working toward that day.

In service,

GAMA's Board of Directors, and Retail Division Board