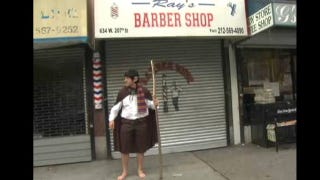 The language is not safe for work and disconcerting if you're not used to white people earnestly reciting profane rap lyrics that use a certain word... but with those warnings out of the way, check out Warning of Warcraft. This video, made by video game voice actor Oliver Vaquer, taking Biggie's hit song Warning and turns it into a spoken-word play involving characters from Warcraft and other geek fiction.
I didn't think this could work, but it does.
WARNING OF WARCRAFT - watch more funny videos
---
You can contact Stephen Totilo, the author of this post, at stephentotilo@kotaku.com. You can also find him on Twitter, Facebook, and lurking around our #tips page.