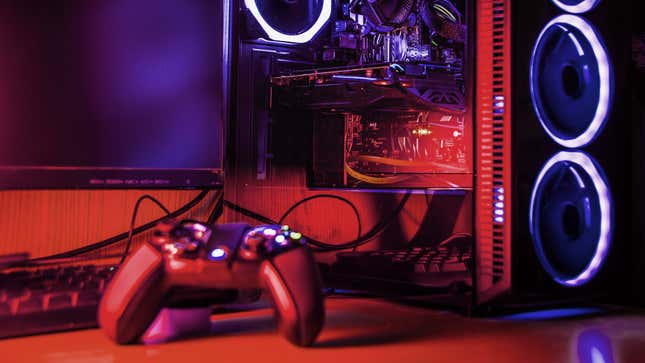 Every new PC requires the obligatory christening of your browser of choice, Steam, other game storefronts, and miscellaneous productivity apps (in my case, that's Obsidian, VCV, Reaper, Guitar Pro, and Reason..new computer days are super busy for me) are obvious immediate downloads. But once you've got the basics, it's time to grab some games. But which ones are your must-haves? The most essential software that no machine of yours ought to be without?
Kotaku has gathered together a number of great games that we simply can't help but reflexively download on a new machine. These are our essentials, go-tos, games that we do not want to be without should the internet spontaneously go out (though some of these do require an internet connection).
With titles ranging from first-person shooters, to single player RPGs, MMOs, and beloved indie games, there's a lot of ground to cover, but you'll be able to get through this list long before you can actually download all of these games.