To The Moon was a story-based Steam game that made everyone cry. Years after its release, it just got surprise DLC... in the form of a comic.
Elden Ring's Top Five Spells, According To FromSoftWare's Stats
The comic takes place after To The Moon's conclusion. It's not a full sequel or anything like that, though. Consider it more of a cute follow-up. Here's the Steam description:
"To the Moon, too! is a short comic following the Platypus (Platplat) & Paper Rabbit as they attempt to reunite with Johnny & River after they parted at the end of To the Moon."
It costs $0.99, and it'll also grant you access to some music and art. Alternatively, you can read the comic for free on To The Moon's website—sans the other stuff.
Typically, games get DLC in the form of more game content, but this isn't the first time a Steam developer's decided to take artistic liberties with the format. You might remember Cross of the Dutchman's papercraft DLC, for example. What's next? A building game that comes with a coupon for a hammer and a sack of nails? A sketchy dating sim with DLC discretely titled "DID YOU KNOW THAT PORN EXISTS"? The sky's the limit.
G/O Media may get a commission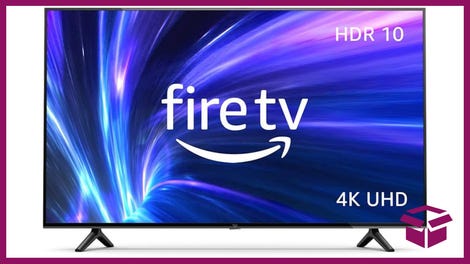 42% Off
Amazon Fire TV 50" 4K Smart TV
This whole thing does leave To The Moon in a curious spot, though. Once upon a time, creator Kan Gao suggested that To The Moon episode two would be along shortly after spin-off A Bird Story—which itself was supposed to swoop in right after episode one. Instead, it's been four years since To The Moon came out, and we still haven't seen much of episode two. I got in touch with Gao to ask why everything's taking so long. Here's what he told me:
"I admit it has been going more slowly than I'd hoped for with no excuse other than personal reasons, but I have also released two holiday specials for the past couple of years as well as A Bird Story," he said. "I am now focusing on getting Finding Paradise out hopefully next year, hence putting holiday specials on hold this Winter."
That's also part of the reason this DLC ended up taking the form of a comic, not another game. Gao explained:
"It was in comic form instead of game form because I wanted to focus my game-making time on the actual next episode of the series," he said. "This way, I only need to develop the storyboard, which was relatively light to do, and I hired an artist, Sarah, to bring it to life. Plus, I felt like the story itself had a lighthearted and adorable tone to it, that it fit well with a short strip-comic format."
So there you go. Comic now, sequel (hopefully) soon.

You're reading Steamed, Kotaku's page dedicated to all things in and around Valve's stupidly popular PC gaming service. Games, culture, community creations, criticism, guides, videos—everything. If you've found anything cool/awful on Steam, send us an email to let us know.

To contact the author of this post, write to nathan.grayson@kotaku.com or find him on Twitter @vahn16.