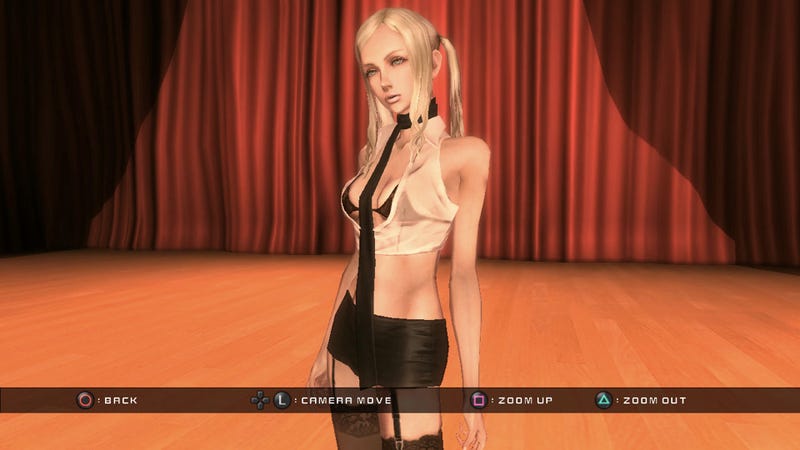 If you purchased the first edition of No More Heroes Red Zone Edition, you got some special content, such as the ability to move the camera around in a "Forbidden Viewer Mode" as well as four types of beam katanas.
Starting on August 23, the content will available on the Japanese PSN for ¥1,000 (US$13). No More Heroes Red Edition, a Move-enabled PS3 port of No More Heroes: Heroes' Paradise. It's got NSFW stuff in it!
---
You can contact Brian Ashcraft, the author of this post, at bashcraft@kotaku.com. You can also find him on Twitter, Facebook, and lurking around our #tips page.