Batman's cool. Not only is he the smartest guy in the room, but he's got fancy tech and gadgets to boot. And this set truly captures the arsenal at the disposal of the Caped Crusader®. Plus some extra.
It's finally here. From Hong Kong collectible toy company Hot Toys, here's the Batman Armory from The Dark Knight. You know the one – the big container that houses the Batsuit as well as the motherlode of Bat gadgets. Someone actually made a 1/6th scale replica set of that thing, and yours truly managed to snag one from my regular dealer. So, after the bigass box arrived and I'd finally calmed down and stopped jumping around squealing "Holy fuck," I decided to open 'er up and see what's inside.
WHAT'S IN THE BOX
The Goddamn Batman
His Goddamn cape
The Goddamn Armory
3 pairs of interchangeable hands
An interchangeable empty Bat mask
4 interchangeable mouths for various expressions
A remote control (battery included) for the light-up feature
A ton of weapons and gadgets (please don't make me list them individually)
WHAT I LIKED
It's Batman Seriously, what's not to like?
Note: The figure included in the armory set is essentially the exact same figure as the one I reviewed 2 years ago. Check that review for my thoughts on the Batman figure.
G/O Media may get a commission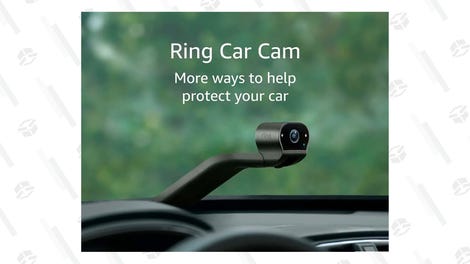 Unbelievable Detail I feel like a broken record whenever I praise Hot Toys' attention to detail with their figures, but with the Batman Armory, it really can't be stressed enough. Each individual gadget fits snugly in the foam housings, with nothing falling loose or becoming dislodged. The pouches and several canisters can be attached to Batman's belt for custom equipment layouts, making the whole set a veritable treasure chest of goodies and possibilities.
Window Shopping The variety of goodies is also a nice element. Granted, there is some overlap with 3 Bat Grappling Guns, 5 Bat Sticky Bomb Guns, and multiple pouches, belts, canisters, and Batarangs, but there are some other unique gadgets that look sleek, cool, and fit the dull gold color scheme, such as grenades, grappling hook and wire, arrows, and friggin' Bat Nunchucks. This set has BAT NUNCHUCKS.
Com-packed You gotta admire the people who worked on The Dark Knight who designed the Batman Armor. Everything fits together like a puzzle and the whole thing closes up neatly in a secure package – a package full of crime-busting badassery.
It's Batman It's an important point, so I thought I'd make it twice.
Lots of Small Parts This is more of a personal preference, but as someone who loves miniatures, the more detailed intricate small bits, the better, and this set is chock full of them.
WHAT I DIDN'T LIKE
Lots of Small Parts Yeah, I know this is one of the points I liked, but it's also a bit of a double-edged sword. While prying one of the Bat Shotgun Shells, or whatever it was, out of its container to place in the armory, the damn thing went flying to who knows where. I'm pretty sure the damn thing is lost for good, leaving me with an incomplete set and an empty space where the thing should have gone. So, yeah, if you get this set, be careful, because there's some assembly required and you better have nimble fingers.
MY VERDICT
It's a Batman set. Batman is cool. Ergo, this set is cool. Not only does this set come with enough accessories to rival Tony Stark's workshop, but it all fits together in a comfortable bundle that fits nicely on the shelf, thanks to its naturally rectangular shape, and looks amazing.
If you love the Christopher Nolan version of Batman, and have got the deep pockets to afford it, this set is a definite must-have. The set is currently being sold in the West through Sideshow Collectibles and as of this article is still available. There's also a version which includes an Alfred Pennyworth figure and one that includes both Alfred and Bruce Wayne. As much as I wanted those, sadly, I'm not made of money. Even so, I am so glad I got this set.
---
Kotaku East is your slice of Asian internet culture, bringing you the latest talking points from Japan, Korea, China and beyond. Tune in every morning from 4am to 8am.
To contact the author of this post, write to cogitoergonihilATgmail.com or find him on Twitter @tnakamura8.