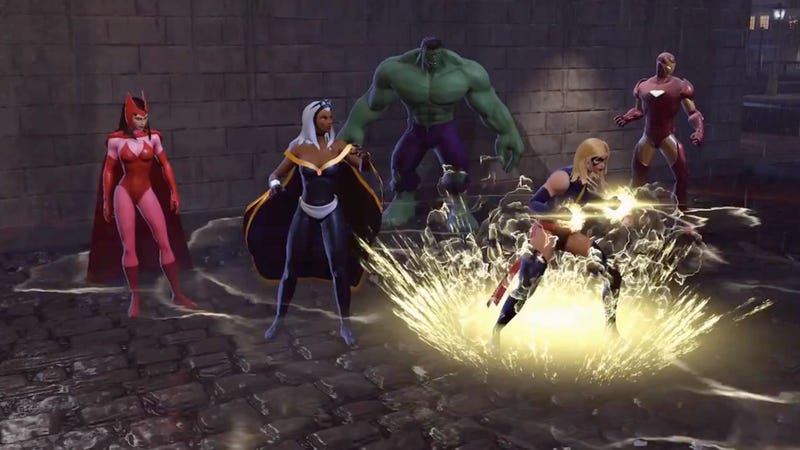 The beta test for Gazillion's massively multiplayer metahuman brawl launched a while back. What's that, you say? You've been trying and trying but haven't been able to get in?
Well, you've hit the jackpot, tiger. Below are ten codes to make like a radioactive spider bite and give you the superpowers to swing into the Marvel Heroes beta. Just follow these simple steps.
1. Create an account on MarvelHeroes.com
2. After registration click 'redeem key' in the account management page.
3. Enter the key *exactly as shown* (including hyphens).
4. You should then be taken you to a client download page.
5. Avenge death of loved one.
OVAC-XTJC-P00Q-47CO
DQFE-JLRD-DVLC-47CO
CBAW-TT8M-Y4TK-47CO
7IFA-S7MY-ZLT2-47CO
YCKS-OIBJ-ACFZ-47CO
771T-JHBD-H8E1-47CO
42Q1-E7O8-BPC9-47CO
VPYC-4QRO-R76D-47CO
CJLX-LQWM-8OL4-47CO
X9UR-5WYL-SBRJ-47CO
If you have any problems getting in, e-mail support@marvelheroes.com. And if you weren't lucky to snag a code here, head over Marvel Heroes and try signing up for a beta key there.