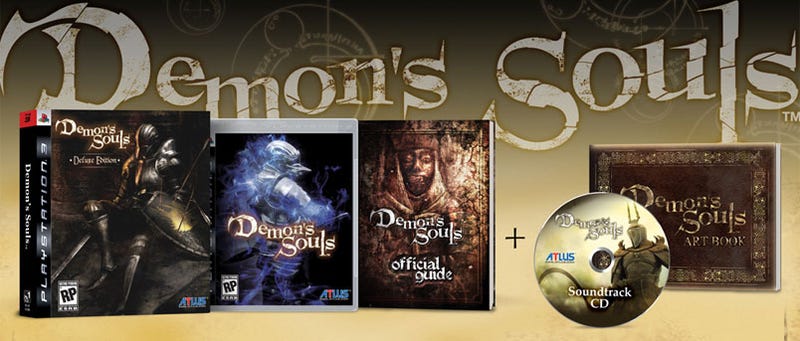 Demon's Souls is coming stateside, thanks to publisher of all things niche Atlus. Therefore, it would really appreciate it if you'd stop importing the already translated Japanese version, now rather cheap. It's doing so with many, many pre-order goodies.
Today those offerings expand, as Atlus notes on the official PlayStation.blog that not only will Demon's Souls superfans score the game's art book, they'll also score the PlayStation 3 game's soundtrack. That's a bazillion dollar value right there, kids. Don't pass this up.
Of course, if you dig that King's Field vibe and the plodding nature of From Software's work, you've probably already put your pre-order in for the game. If not, here's one more reason.
To read more about Atlus' plans for a deluxe Demon's Souls retail experience, check the official PlayStation.blog.
Demon's Souls Pre-order Bonus Expands, Now Also Includes Full Soundtrack [PlayStation.blog]