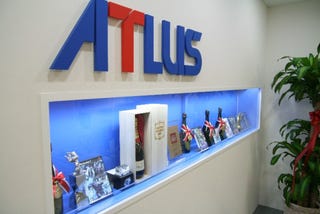 Atlus, the game developer of all things Atlus, hasn't really make the jump into high definition game development. That may change.
There have been rumors flying that Persona 5 is coming to the PS3. Atlus is searching for a programmer to work on a PS3/Xbox 360 game.
According to a job listing, qualified applicants should have worked on a previous PS3/Xbox 360 role-playing-game.
株式会社アトラスの求人情報 | 夢!感動!を価値創造!!(契約社員)【プログラマー】 | JOBエンタ : ゲーム・アニメ・映画・出版・パチンコ業界の転職サイト [Jobent via Siliconera]