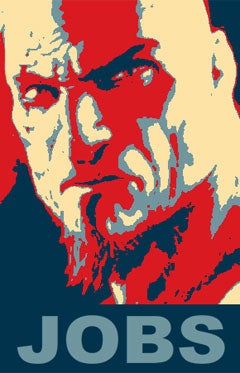 If you're one of the hundreds of video game developers finding yourself newly unemployed, you can always get a job at God of War: Chains of Olympus developer Ready At Dawn studios!
The independent developer sounded the call for new talent today, looking for a few folks willing to relocate to sunny Santa Ana Irvine, California to work on their next projects. Projects that aren't PSP games or Wii ports, but for "other consoles" like the PlayStation 3... and maybe even the Xbox 360 and PC.
Sorry, not much info on the developer's new games to be gleaned from the available job listings. But anyone who does find gainful employment there, you know where the tips e-mail is located.
Just sayin'!
Jobs [Ready At Dawn]