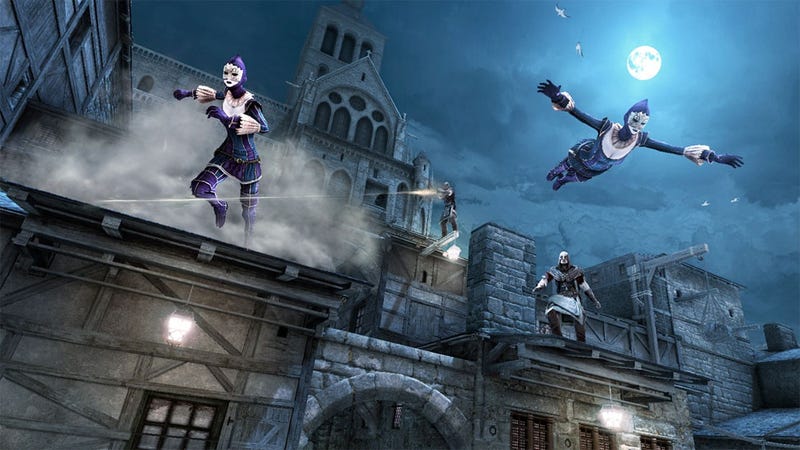 Ubisoft is giving the gift of downloadable content to Assassin's Creed Brotherhood owners a little early, handing out the "Animus Project Update 1.0" for free on December 14. What do you get for your precious time and bandwidth?
A new game mode, "Advanced Alliance," for one. It's a spin on the original Alliance Mode with a beefed up challenge that focuses on stealth, with more difficult target identification and engagement, according to Ubisoft.
Assassin's Creed Brotherhood's other free addition is the Mont Saint-Michel map, which Ubisoft describes as a "particular topography of narrow streets, high-perched bell tower and multi-leveled architecture is perfect for hunters to surge from out of nowhere to execute their prey."
Why describe it with words when a JPEG can do so much better?
The "Animus Project Update 1.0" hits PlayStation Network and Xbox Live on December 14.