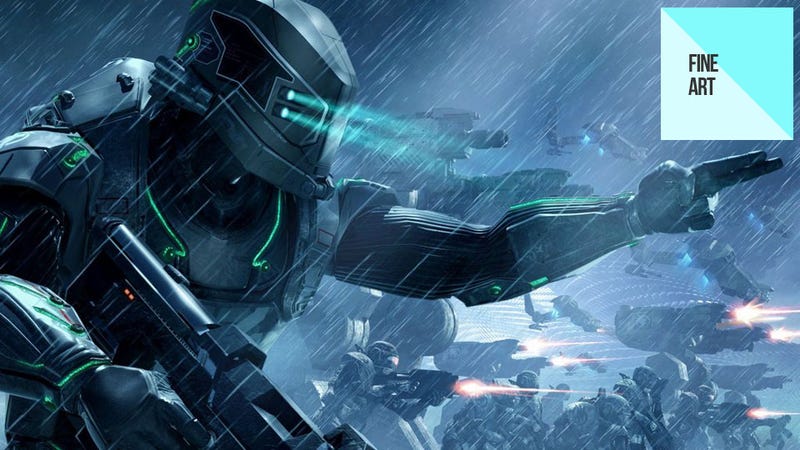 Fine Art
[Fine Art](https://kotaku.com/c/fine-art) is a celebration of the work of video game artists, showcasing the best of both their professional and personal portfolios. If you're in the business and have some art you'd like to share, [get in touch!](mailto:plunkett@kotaku.com)
Totilo's story yesterday on what might be a Command & Conquer action game got me thinking about Tiberium, the promising yet ultimately ill-fated shooter EA once had planned for the strategy universe.
While the game was cancelled because it was shaping up to be a bit rubbish, that certainly had little to do with Tiberium's art, which portrayed a game that seemed to owe as much to Republic Commando as it did Command & Conquer.
These pieces are all the product of artist Steve Burg, who in addition to working with EA has also done stuff for film and television as well.
Today though, we're just looking at this great Tiberium art, which leaves us with just a tease of the Command & Conquer game that could have been.
You can see more of Burg's work at his personal site.
To see the larger pics in all their glory (or so you can save them as wallpaper), right-click on the "expand" icon on the main image above and select "open in new tab".
Fine Art is a celebration of the work of video game artists. If you're in the business and have some concept, environment or character art you'd like to share, drop us a line!
---
You can contact Luke Plunkett, the author of this post, at plunkett@kotaku.com. You can also find him on Twitter, Facebook, and lurking around our #tips page.