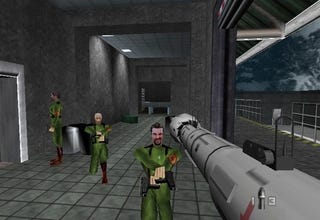 Grain-of-salt territory here, as it's just one guy and his resume, but an animator named Craig Peck lists work on "GoldenEye 2010 (Wii)," spotted by - who else - SuperAnnuation.
"Animator on Activision's James Bond series for the Nintendo Wii," is what the entry here [pdf] says. The work was done for Eurocom, responsible for the PS2 port of 2008's Quantum of Solace.
Unfortunately, there's nothing more to explain what this work was or the likelihood it'll see the light of day. I have emailed a press contact for Activision to ask if they would like to shed light on it. Doubtful, as most publishers refuse to comment on rumor or speculation.
Craig Peck Resume [Superannuation via Hot Blooded Gaming]