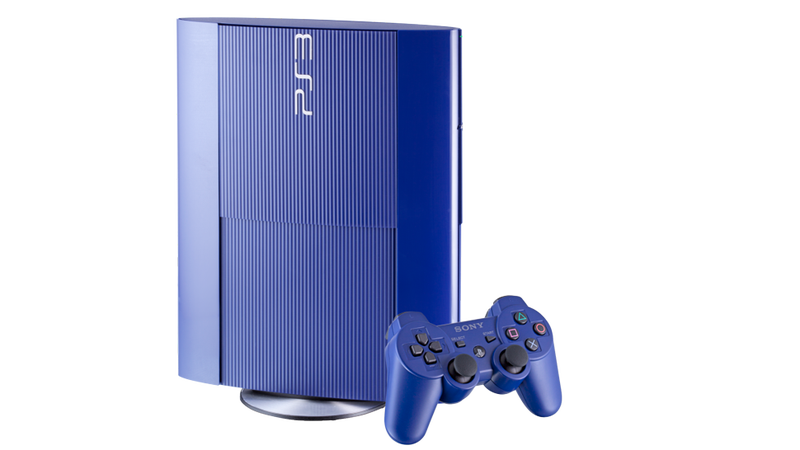 This blue thang is the newest PS3 model, to be available only at GameStop for $250 starting on October 8. To quote the press release:
The new Azurite Blue PlayStation®3 system includes an Azurite Blue DualShock®3 wireless controller, a 250GB hard drive, a built in Blu-Ray™ player, and can hold over 1800 games, 140 movies, 99,000 songs, and 40,000 photos, or a mixture of all.
I'm not sure I'd go with Azurite Blue. Maybe... puke blue? Is that a thing, puke blue? "Blue and kinda makes me want to puke." But hey, to each her own.