Final Fantasy XIII has sexual tension. Ditto for its sequel, Final Fantasy XIII-2. Some apparently thought the tension wasn't palpable enough. So they took things into their own hands. Digitally.
These Great Fortnite Creative Maps Show Us What's Possible
Over on DeviantArt, several talented digital artists have their visions of Final Fantasy XIII pairings—some of which you might agree with and some of which you might not. That's not really the point!
The point is that many are using XNALara or its source code spin-off XNA Posing Studio to pose digital models of Final Fantasy XIII characters for impressive and intimate results.
Below, you can see the work of DeviantArt members LoneWolf117 (top photo), NovaCrystallisXIII, xHeeendlx, LuLuInDaHouse, and Heeendl. There's more info about these digital works on each artist's page, so do have a look.
G/O Media may get a commission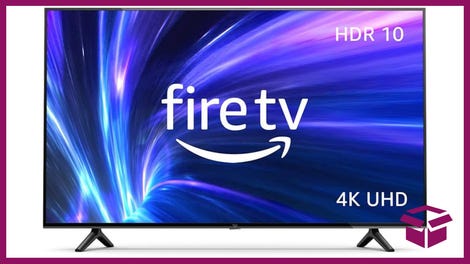 42% Off
Amazon Fire TV 50" 4K Smart TV
You know, looking at all these photos in a single scroll makes it seem like the Final Fantasy XIII characters are totally getting around. Likewise, not the point!
SnowxLight: Opposites//Attract//Scars, SnowxLight: Wash Away Our Sins, SnowxLight: Just Once, SnowxLightning: Rainy Date Night, NoelxSerah: Smiles All Around, FangRaines: Icy Passion, FangxSnow: Enthralled, SnowxVanille: Need A Lift?, VanillexHope: Interrupted By Fireworks, SnowxSerah: Promise to Protect [LoneWolf117@DeviantArt]
Lightning x Hope: A little break, Lightning x Fang: Beachtime, Lightning x Hope: I'll never leave you, Lightning x Hope: Sunset, Lightning x Hope: Come closer [NovaCrystallisXIII@DeviantArt]
Lightning and Snow: Heroes never die , Lightning and Hope: Pulsian Sun, Lightning and Hope: Peaceful Moment [xHeeendlx@DeviantArt]
Love [LuLuInDaHouse@DeviantArt]
Serah And Noel: Dancing In The Rain [Heeendl@DeviantArt]