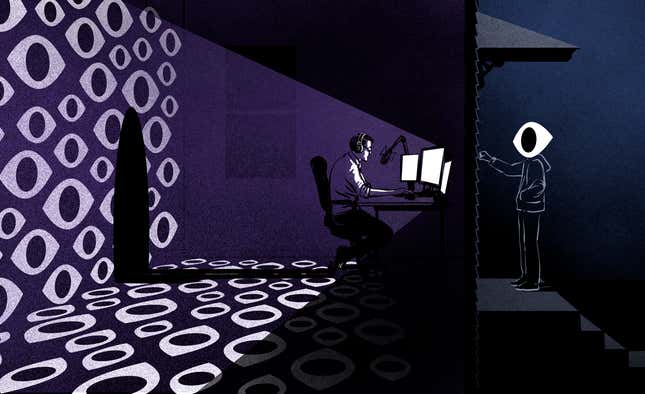 Yesterday, one of Twitch's best-known streamers, Dr Disrespect, was forced to abruptly shut down his stream after someone fired a gun at his house, shattering a window. Police have since said the shots likely came from a BB gun, but this and other recent incidents now have Twitch streamers concerned for their privacy and safety.

The Top Five Elden Ring Spells Players Love Slinging
It's been a frightening and tragic few weeks for public figures in video games. At the end of last month, a shooter opened fire on a Madden tournament in Jacksonville, FL, killing two pros and injuring numerous others. This week, shots (presumably of the BB variety) were fired at Dr Disrespect's house on two separate occasions. All of this on top of ongoing issues like swatting—which led to a young man's death late last year—and stalking. In the wake of it all, some streamers feel like their safety is no longer guaranteed at any time, whether they're playing Fortnite in their home or out and about at TwitchCon.
"I may not attend TwitchCon," popular streamer Ellohime said on Twitter shortly after Dr Disrespect ended his stream. In 2015, Ellohime had to deal with a fan showing up at his front door without any warning. "This is a difficult decision (and I am still thinking hard on it)," Ellohime said, "but I just wanted to get this out there. Don't feel safe in America." In a follow-up statement today, Ellohime explained his rationale, saying that everything from Jacksonville to Dr Disrespect to death threats he's personally received is informing his decision.
"It's obviously targeted. Safety is practically an illusion at this point," another streamer named SuniDey said of Dr Disrespect's situation. "Makes me question going to conventions."
Today, Twitch issued a brief statement on Twitter telling TwitchCon attendees that security is the company's "highest priority" for its annual show, which takes place this October in San Jose, California.
"We want to assure you that we are adding additional security measures on top of past event measures," the statement read, promising "more detailed information on TwitchCon security in the coming days."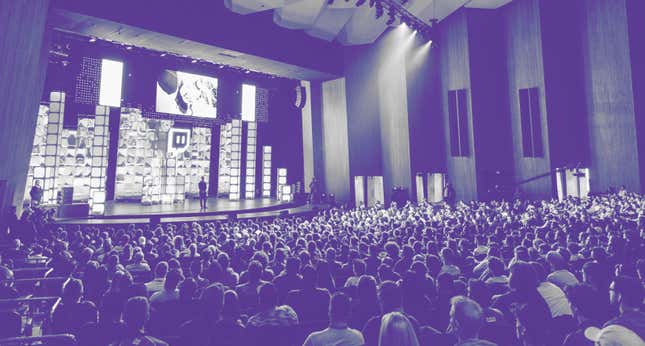 Call of Duty and Fortnite YouTuber Tabor Hill says that he had a bullet fired at his house last year, but fortunately nobody was in the room it ended up ricocheting around.

"Man, just watched the Dr Disrespect clip," Hill said yesterday on Twitter. "I know the feeling, especially having kids. Someone did it to my house last year with a FMJ round. Tore right through my kid's bathtub at headshot level. My wife and kids are scarred ever since."
Even if the gun in question was a BB gun, streamers point out that that does not lessen the severity of the situation.
"If the weapon used again Dr Disrespect was a BB gun or a regular gun, the scenario is uncalled for and dangerous. They damaged his home and scared his family," a streamer named Ash told Kotaku in a DM. "YouTubers being stalked, streamers' homes being shot, bomb threats at events, and now a shooting at a tournament all warranted my fear for events. I'm honestly scared to attend TwitchCon and DreamHack Atlanta."
Streamers are also increasing their personal security, and recommending that others do the same.
"One thing I believe in when having an online presence is anonymity," Mixer partner Br0dyman said. "Protect yourself, everyone. With what happened with Dr Disrespect, you can never be too careful with your information. Streamers, start by getting a PayPal business account."
Ash said she "rarely" gives out her full name, and she lists different locations than where she actually lives on social media. She also lives in a gated community, which adds an extra level of security. Even then, though, she doesn't take safety for granted. If a viewer she knows and trusts wants to visit, she'll let them stay at her place, but "if not, I drive out to them and their hotel and never show them where I actually live."
Moe, a streamer and content creator consultant, thinks some responsibility falls on Twitch, too.

"While it probably isn't reasonable to expect Twitch to go as far as providing security for their biggest partnered creators, I think there should almost certainly be more education provided to them," he told Kotaku in a DM. "There should be some sort of workshop, video, etc that explains to them the dangers they face as celebrities. Examples should be provided of incidents that have happened and that surely will continue to happen. They should be taught that anyone can find their information and where they live if they really want to. Most importantly, Twitch should provide suggestions (or even better, direct support in implementing solutions) for how to avoid or reduce incidents like what Dr Disrespect has encountered."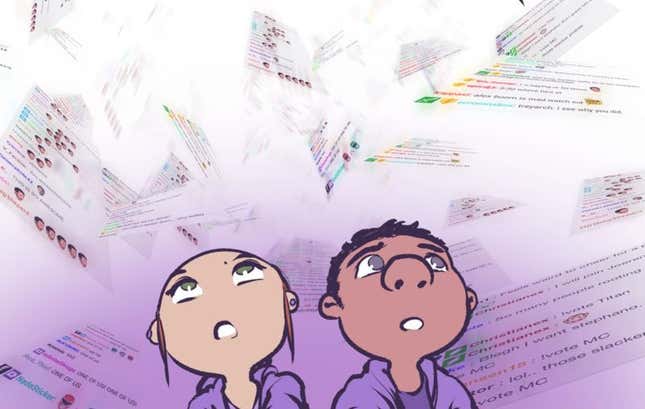 Moe pointed out that streamers, YouTubers, and other burgeoning celebrities who benefit from a culture of perceived accessibility are in an odd spot right now. "I think the big issue with Twitch/YouTube content creators and security is that they're essentially mini-celebrities, but without the knowledge and caution that actual Hollywood celebrities have," he said. "They typically live in normal neighborhoods with their neighbors often not even knowing who they are. Yet they absolutely are celebrities, just one step below Hollywood actors and pop stars."
The bigger, wealthier streamers and YouTubers should consider living in gated communities and getting security cameras, Moe said. At the same time, though, many of these people are in their 20s and have only recently come into wealth, if they've come into wealth at all. And just because a streamer is smaller, that doesn't necessarily mean they're in the clear.
If nothing else, Moe recommended forewarning the local police "so they can approach those situations with better awareness of what may be happening." Swatting, especially, takes advantage of a lack of savvy on the police's part, so better safe than sorry.
Ash, though, doesn't want to leave anything to chance. She said she doesn't believe in owning a gun herself, but at times, she carries a knife, and she plans to have pepper spray on her person in the near future.
"With these occurrences happening frequently, it's definitely increased how fearful I am of being in huge crowds of people where anything can happen," she said.