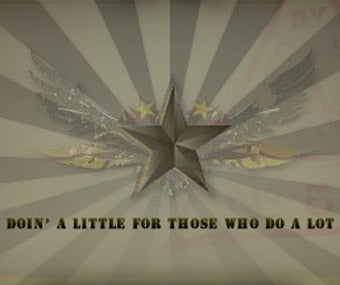 Activision is teaming up with nonprofit troop support organization Pro vs. GI Joe for the Activision Showdown series, pitting pro-athletes against our troops overseas in games like Guitar Hero and Call of Duty.
Call of Duty seems like a rather odd choice of games to play with troops who regularly see live combat, which is perhaps why Activision is kicking off their Activision Showdown video game competition with something a bit tamer. The series kicks off on July 24th, when members of the Indiana National Guard stationed in Kuwait and Iraq get a chance to play Guitar Hero Smash Hits against Martin Truex Jr., driver of the No. 1 Guitar Hero Smash Hits Chevrolet for Earnhardt Ganassi Racing. The match will take place prior to the Brickyard 400 at the Indianapolis Motor Speedway.
"Giving back to our troops in such a fun-filled and entertaining way presents an opportunity like never before," said Mike Griffith, president & CEO of Activision Publishing, Inc. "With organizations such as Pro vs. GI Joe leading the way, we can celebrate the men and women, who have made such a tremendous commitment of themselves by bringing them together with the biggest names in sports and pop culture through video games."
I really love the idea of Pro vs. GI Joe. I just hope Activision opts for World at War over Modern Warfare when it comes time to roll out the Call of Duty.