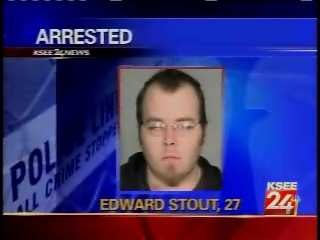 A 27-year-old Missouri man was arrested for having sex with a 15-year-old he met on Xbox Live.
Edward Stout faces federal charges of coercion of a minor over the Internet and traveling across state lines to engage in sex with a minor.
Stout, a card dealer on a riverboat casino, met the teen last March while playing video games with the girl's brother over Xbox Live, according to the criminal affidavit. Stout eventually sent her a cell phone so the two could talk and exchange sexually explicit photos, according to the affidavit.
On Jan. 26, Stout drove to California, where he eventually brought the girl to his hotel and had sex with her, according to the affidavit.
Besides the crime itself, there are two things that are pretty bothersome about this case. First, the parents apparently didn't monitor their children on Xbox Live or prevent them from using Live while playing a game. Second, that the father later told police that, while he did try to stop his daughter from speaking to Stout, he wasn't that concerned about it "because he was aware that Stout resided in Missouri and therefore did not consider [him] a threat to the physical safety of his daughter."
Think of this as a cautionary tale.