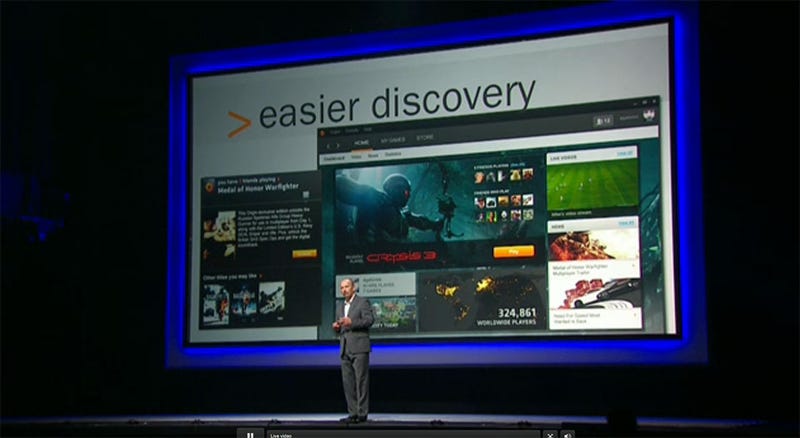 Following up on this morning's news of SimCity coming to Origin for the Mac in February, the Origin client proper is coming to the Mac as well, giving Apple gamers a taste of the fresh new features coming to EA's online service.
EA's Peter Moore took the stage at the company's Gamescom press conference in Germany to upcoming additions to the Origin service, mainly socia and accessibility features aimed at bringing the experience more in line with that users of Steam are used to.
Here's a bit more, from EA's Twitter account:
Mac gamers have been able to purchase games through the Origin website, but haven't been able to use the download manager's extended features without resorting to trickery. There's no eta currently for the platform's Mac launch, but it's nice to know it's coming, right?