Video games have been around long enough that countless musicians have grown up and come into their own, creatively speaking, as gamers. A new documentary series, Diggin' In The Carts, examines the early history of Japanese video game music at it applies to this trend.
It's produced by the Red Bull Music Academy, so I admit that I was a little wary before I started watching. But after watching the first episode, I'd definitely recommend it for anyone interested in hip hop and electronic music and the many ways those two overlap with classics from the chiptune era of gaming:
The first episode alternates between interviews with two formative game composers, Junko Ozawa and Hirokazu Tanaka, who made many classic chiptune-era songs while working at Namco and Nintendo respectively, and producers like Havoc (of Mobb Deep fame) and Flying Lotus to hear about how gaming played a formative role in their careers. There's nothing that groundbreaking yet, but it's still still fun to see a legendary figure in hip hop open up about his nerdy side. Also this is only the first episode in a six-part series, so there's still plenty of time for the documentary to dig deeper into specific games and the musicians who both worked on and later played them.
You can watch the first episode above. If you like what you see, check out more at the documentary's website.
G/O Media may get a commission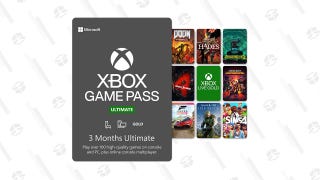 Save 11%
Xbox Game Pass Ultimate: 3-Month Membership
To contact the author of this post, write to yannick.lejacq@kotaku.com or find him on Twitter at @YannickLeJacq.