Microsoft wants key entries in the Halo series to make their way to your Xbox 360 a little faster, increasing the frequency of the standard three year cycle developer Bungie was known for. But just how frequent?
Phil Spencer, VP at Microsoft Game Studios, tells IGN that "one Halo game every three years - which was kind of our old cadence - is probably not frequent enough." He's clearly not counting games like Ensemble's real-time strategy game Halo Wars and Halo 3: ODST, which broke the three year downtime between Halo video games in 2009.
But Spencer is also mindful of the milking of Microsoft's massive first-person shooter franchise. He looks to Call of Duty publisher Activision as an example for more frequent releases, which could mean more Halo games, delivered faster but maintaining an expected level of quality.
"Kudos to Activision because they've done a good job building a good game, continuing to release each year and I think the fans feel like it's a good thing that they do that," Spencer said. "I think there are some things to learn, some positives and some opportunities, in what they do with that. Obviously they've kept the quality extremely high which I think is important."
G/O Media may get a commission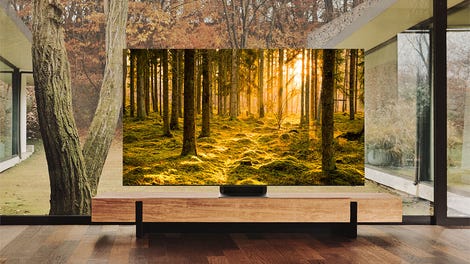 Up to 40% off
Samsung Smart TVs
Series developer Bungie just turned in its last Halo game, with Microsoft's internal 343 Industries picking up where the team left off. We've heard just about zilch from either party on the next Halo game, but we're starting to expect we'll hear more about it soon.
MS: One Halo Game Every Three Years Not Frequent Enough [IGN]