Have you kept every video game, console or accessory you've ever bought or owned? You probably haven't. But, try to imagine if you did. How many things would that be? A couple hundred? Somewhere in the 1000s, maybe? One guy in Italy has you, all your friends and probably a bunch of strangers you don't know all beat. And he's selling it all.
An eBay seller called *videogames.museum* is attempting to unload what he or she says is a 30-year collection of games, hardware and accessories, filled with all sorts of rarities and variants. Dig all that sweet Mother stuff, for example. All told, the lot allegedly numbers more than 7,000 items. The reason for selling? *videogames.museum* just can't play everything:
After a life spent collecting video games I decide to sell off my entire collection.I just have too much things and the space to store them is finished long ago... also I realized that if I want to play at least half of my games, I should live two or three entire human life...
Games, Consoles, Controllers, Accessories, Promotional and various items.
-The games count over 6850 pcs. with about 6780 boxed and 70 loose, and are in various format NTSC Japan or Usa and also PAL.
-The consoles are over 330, with 307 system boxed and 24 loose, and even in this case we have all the different standards.
-The controllers are about 220 with 167 boxed and 52 loose. I included all the kind of controller, from the simple joypad to the special controller like all the konami bemani to the densha de go train controller, and the arcade joystick as well.
-The accessories are about 185, and in this category I put the ac adapters, the various av cables, the rumble packs, the memory cards, battery packs, the converters for the region locked games, and various other items like screens, printers etc.
-The promo and various items are composed by promotional items like soudtracks or gadgets relate to a specific game or console, demo disc not for sale, limited edition item like the resident evil umbrella box or the Kratos twin blades, various action figures, strategy guides etc.etc.
Now the obvious caveat is that this all could be a massive hoax. But even if it is, you'd have to admire the work of assembling all those details and pictures for the express purpose of trolling. However, if the *videogames.museum* collection is real, it might just represent one of the most impressive personal game stashes ever witnessed. Someone, start bidding, okay?
OVER 30 years of VIDEOGAMES COLLECTION... The history of VideoGames!!!
G/O Media may get a commission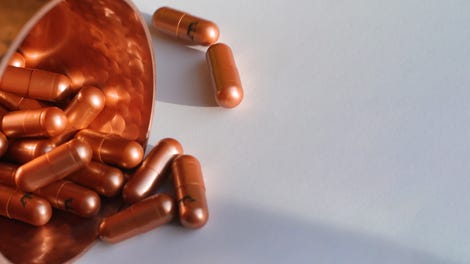 health
The Lyma Supplement
(Thanks, tipster TJ!)