Catwoman is going feral later this month in DC Universe Online when she accidentally unearths a set of cursed Egyptian cat artifacts as part of the massively multiplayer online game's February update.
The Week In Games: Fishing For Mysteries And Gang Wars
While the big February update for the PC and Playstation 3 game is meant to highlight Catwoman, you're not just getting a single new episode and boss battle, other things coming with the update include some Wonder Woman-themed Valentine's Day content and a new encounter in the Batcave.
"Basically, roughly on a monthly basis we want to add more stuff to the game," said Chris Cao, the game's director. "For February we looked and saw that not everyone is max level, so we need some new stuff for people who are still climbing up and trying to become a legend. But we also need something for those players who have already maxed out."
That's where Catwoman comes in.
G/O Media may get a commission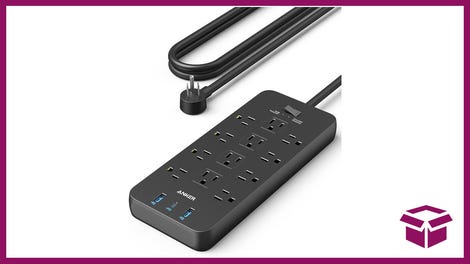 28% Off
Anker Power Strip Surge Protector
The biggest addition to the DC comic-themed universe this month will be a new episode designed for level 30 characters. In it you will be racing across the rooftops of Gotham City as you track Catwoman to the Gotham Museum. Once inside, Catwoman unearths ancient Egyptian cat artifacts, turning security guards and passersby into lions, tigers and cheetahs.
The episode includes five boss battles and culminates with a Catwoman-themed cut scene, said DC Universe game director Chris Cao.
The update also adds Catwoman as a playable character in Legends "Play as Iconic" player versus player mode, gives you a new multiplayer race chasing Catwoman and adds new Ancient Mayan Armor and Cat Burglar gear.
"Ultimately you fight against Catwoman and her nine lives, there are five boss fights because she is cursed," Cao said.
As Cao pointed out, not all of the content is locked away until you reach level 30. The developers are also adding a bit of seasonal content spurred by a battle between Wonder Woman and Circe. The two accidentally disrupt the magical balance, upsetting the Goddess of Love. This causes fountains to spring up all over Metropolis. The fountains are entrances to 100-player instances that turn players into cherubs as they fight over the true meaning of love.
The "cherub shadow realm" includes a number of special missions and mini-games.
Players can earn hearts by fighting each other, shoot love arrows at citizens, participate in multiplayer races, and dominate the platformer bounce houses to earn hearts. Those hearts can then be used to purchase chocolates, rings and gifts for other players.
There's a four-player boss fight against the aspects of the Goddess of Love, Devotion and Scorn. You can also earn a Cherub disguise and harelquin clown suit with hearts. Finally you can try to hand off Valentines in the game during boss battles.
These seasonal additions are for February only, Cao said, but Catwoman and some of the other additions will stick around.
Finally, the developers added a bunch of other little things in the pack including the chance to fight Bane in a two-player battle, a new Batcave raid that supports eight players and has gamers fight along said Batman against Brainiac and Brother Eye, new collections, races and investigtations and the ability to swap gear with each other in the Watchtower or Hall of Doom.
Read our continuing coverage of the game in our last two MMO Logs a sort of preamble to our full review due out later this month.