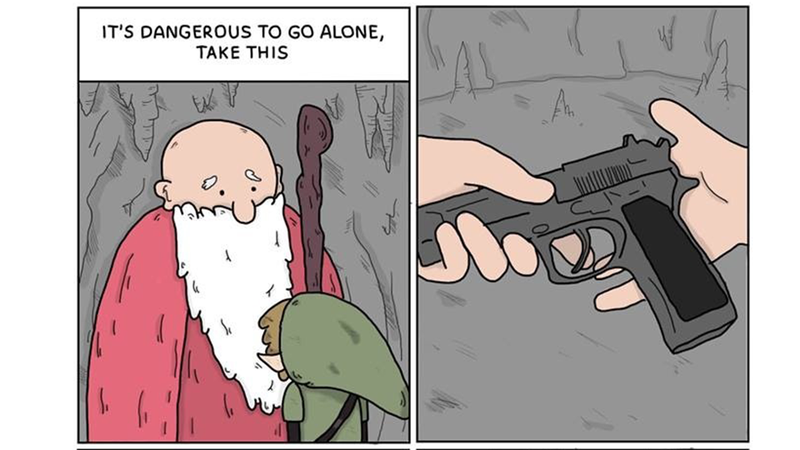 We're back from PAX, so it's time to catch up on this week's best stuff over at Kotaku Selects. Thanks to everyone who came out to our panel! We enjoyed having you. Always wish we had more than the PAX enforcer allotted time. And a special thanks to anyone who rooted for me at the Royal Rumble, too. I'll get more of 'em out next time.
In the meantime, enjoy Link's story had he been the protagonist of a mob-based film, as I see it.
You should check out more of Pictures in Boxes. Great stuff over there.
To contact the author of this post, write to tina@kotaku.com or find her on Twitter at @tinaamini.