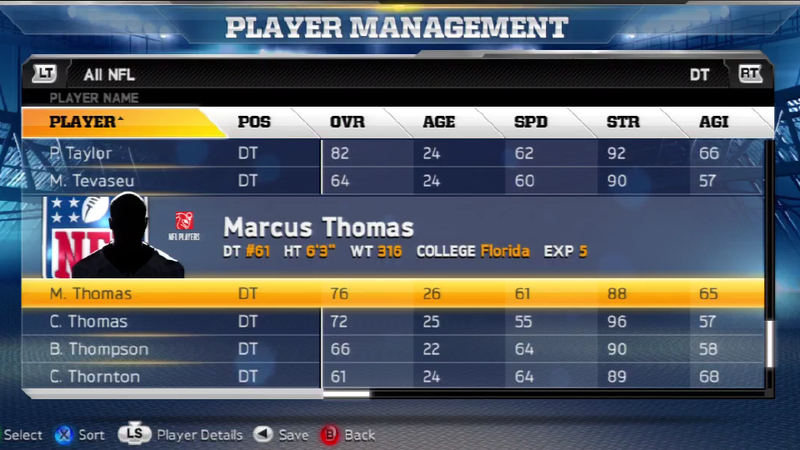 Ten days ago, Marcus Thomas decided he'd had enough of being identified by some other Marcus Thomas' mugshot in Madden NFL and took to Twitter to complain about it. Two days later, he was released by the New York Giants.
Well, not only is he looking for work, he's looking for a face, too. Madden NFL 13 updated its roster overnight, putting Thomas in the free agent pool with this blank picture, which probably accurately reflects most people's mental image of a guy who fell off the map after the 2008 season and appears headed into involuntary retirement.
If you're wondering why this picture of Thomas couldn't be used, my guess is that Madden has to use official league press book mugs that depict every player in a blank jersey, and he's in a Broncos shirt here. Of course, Thomas was in the league last year, so presumably one of him was taken then. EA Sports earlier declined to comment on the snafu, which appeared to begin when Marcus Thomas was joined on the Broncos, briefly, by another Marcus Thomas, a running back, and their mugshots got swapped.