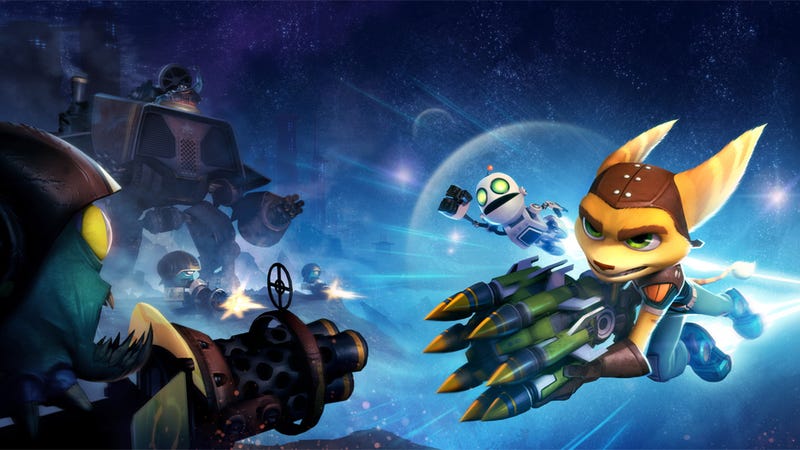 Ratchet & Clank has a 10-year anniversary coming up, and in addition to remastering and re-releasing existing games, Insomniac has announced an all-new game: Ratchet & Clank: Full Frontal Assault.
The developers promise a return "to the series' classic feel, camera, controls and weapons," while also adding as yet unspecified "online features" to the game.
The game is scheduled for release on PS3 via the PlayStation Network during the 2012 holiday season. This is the second download-only Ratchet & Clank game in the US, following 2008's Ratchet & Clank Future: Quest for Booty. The European version of Full Frontal Assault will be called Ratchet & Clank: Q-Force and ship on blu-ray disc, in addition to being available for digital download.
Ratchet & Clank: Full Frontal Assault Coming to PSN This Fall [PlayStation Blog]