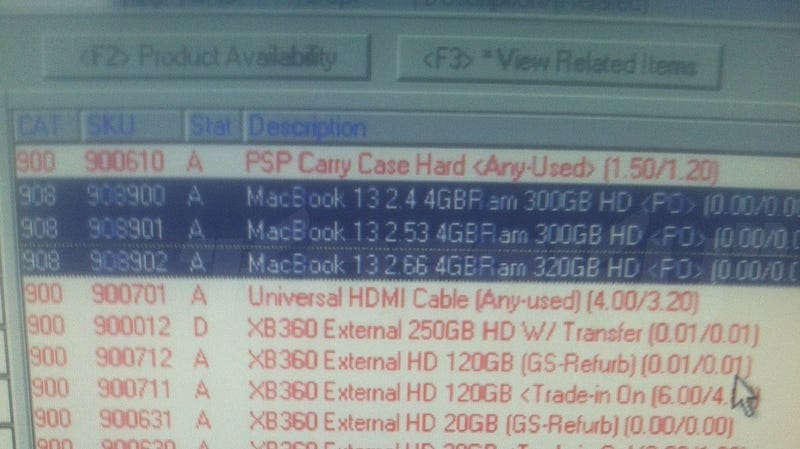 Their main business may be games and related accessories but GameStop also sells refurbished iPods, iPads and iPhones.
Pretty soon, they might just start selling MacBooks, too.
An anonymous GameStop employee sent in a picture of the retail chain's inventory screen that seems to suggest that you might be able to buy Apple's popular laptops through the video game mega-chain.
If the prices on the screen are any indication—and they may just be placeholders—these likely would be refurbished Macbooks, like the iOS devices GameStop sells.
> Of course, this could be just a trial program in a test market, too. Kotaku's reached out to GameStop for comment and will update this story as needed?