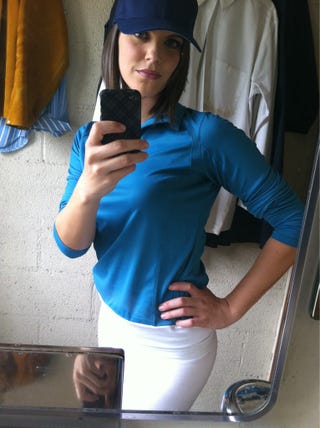 Adult film actress Bobbi Starr - E3 2009's DiRT girl, remember her? - does her impersonation of Monday Night Combat's Pitgirl. Seen on her Twitter. A second NSFW pic also is available.
Correction: On further review, we mistook Ms. Starr's caption to be specific to Monday Night Combat. it is in fact a common moniker for eyecandy in motorsports events.
Gameface is a photographic celebration of the people who make, play and love video games.