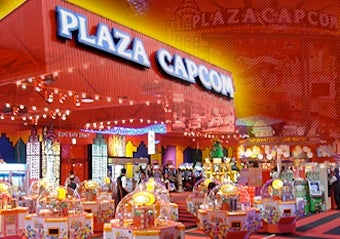 The company that used to pack gamers into arcades with Street Fighter cabinets shut down two of its Capcom arcades in Japan last year. It opened none, and predicts more decline in the year to come.
This is not a sign of Japanese arcade health:
That "2011/3Plan"? That started April 1, 2010. One more arcade is getting shut down.
It is rough for the Capcom arcade division, and we know this because their stated goals for the coming year are:
(1) Do everything possible to improve efficiency at current arcades
・Curb fixed expenses by carefully examining investments in equipment and closely managing operating expenses
・Continue to close unprofitable arcades

(2) Hold down number of arcade openings
・Suspend openings of new arcades and focus on improving earnings at current arcades
Rough times in the arcades, folks.

Read the Capcom financial report PDF for yourself. [Capcom investors site, PDF link]