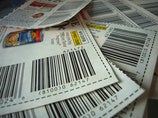 Lots of hardware deals highlight the roundup, but don't worry, we haven't forgotten the games that make them go. Weekend Coupons happens ... NOW.
Hardware
• Quick reminder, that Xbox 360 Elite bundle, which delivers Forza Motorsport 3 and Halo 3: ODST for $299.99, went live at Amazon this week and is still selling. [Amazon]
• Just because this includes the night-vision goggles, I'm sticking it in the hardware section. The Call of Duty: Modern Warfare 2 Prestige Edition on Xbox 360 is $99.99 plus $9.99 shipping through Sunday via GoGamer. Also comes with a collector's stand steel case, art book, and download code for the original Call of Duty. [Dealzon]
• Extra controllers, we're always throwing them, breaking them, or spilling Hot Pocket guts on them. Grab one for $29.54 via Walmart. [TechDealDigger]
• The PSP-3000 is still going strong, and it's $139 with free shipping through Dell Home. Next best price is $165 at Amazon. [Dealzon]
• And, making its debut on Weekend Coupons is Apple hardware. The 8GB iPod Touch (the newest generation of the device) is at rare sub-$180 price point through Sunday at SuperBiiz: $174.99 after coupon, plus free shipping. Next best price out there is Amazon's $182. [Dealzon]
Software
• We know you're geeked up for God of War III, and just because it doesn't launch until Tuesday doesn't mean you can't comparison shop. The best price out there is $56.99, from Newegg and Amazon, but Amazon pre-orders get $10 credit and an in-game Apollo Skin that unlocks when you beat the game. [Dealzon]
• And Walmart's slashed the price on Battlefield: Bad Company 2 on Xbox 360; grab it for $39.96 and pick it up in-store (or pay $2.47 to have it sent to you.) Next best price out there is $57. [Dealzon]
• Reader Kenneth W. passes along that Atari is offering 50 percent off their software, both for physical media and download (except their most recent additions). Use coupon code ATARI50 at the Atari Store.
• Steam ran a week's worth of deals, and the "Friday" offer is still valid as of writing. Batman: Arkham Asylum is $24.99; Just Cause is $7.49, and both are $22.09, so if you want Batman, there's really no reason not to get Rico, too. [Steam]
As always, smart gamers can find values any day of the week, so if you've run across a deal, share it with us in the comments.