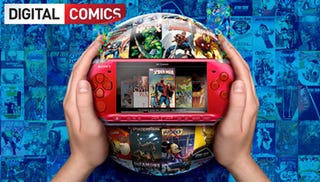 The movie business decided to add some value to DVDs by including commentary. It was a smart move, and is one Sony are looking to emulate as they try to start selling people comic books on their PlayStation Portables.
IDW, one of the initial lineup of publishers whose works will feature on the PSP's comic store, have revealed that Wormwood will feature commentary from artist Ben Templesmith, an inclusion Sony say is open to every label selling comics on the store.
As someone who likes buying "art of" books and trade paperbacks just for the background info, this is a good idea. Let's just hope more publishers take advantage of it.