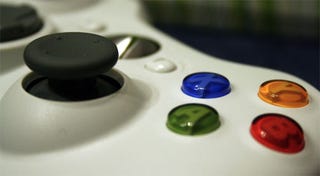 Software giant Microsoft announced its quarterly earnings today, boasting $13.65 billion in revenue, with $1.57 billion of that from the division responsible for the Xbox 360. That means some bad, some good.
Revenue was down across the company by six percent on lowered software sales, but Microsoft's net income for the quarter (roughly, the company's profit) was also down to $2.98 billion. While netting almost three billion dollars is nothing to sneeze at, it represents a decline of 32% in net income from the same period last year. The Xbox division also saw a drop.
Sales of 1.7 million Xbox 360s couldn't stop the Entertainment and Devices Division from seeing a decline in revenue, which Microsoft figures was a 2% year-over-year drop.
Microsoft, trying to keep things on the positive tip, says that the Xbox 360 showed "strong" unit sales in its third quarter results PowerPoint. Xbox 360 sales were up some 30% from Q3 2008, but we'd expect the lower price on the console to have had some sort of impact on the division's total revenue.
The Xbox 360 is showing an improved attach rate as of the last quarter, with 8.3 software units and 3.9 accessories sold per console.
Microsoft Reports Third-Quarter Results [Microsoft] [Image Credit]