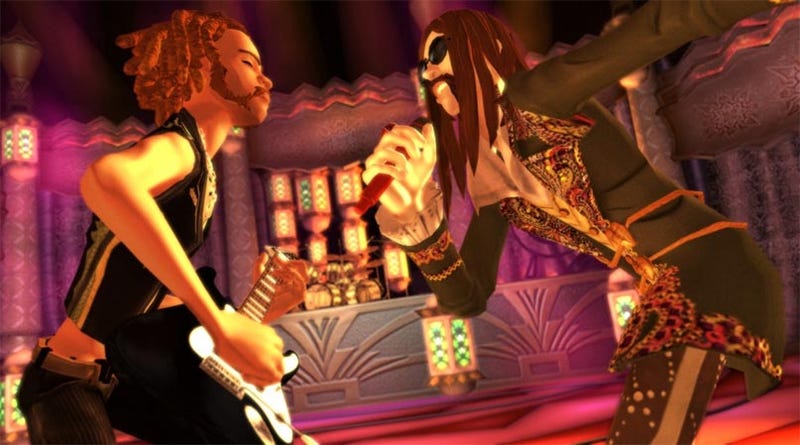 What does the future hold for the Rock Band series? Harmonix co-founder Alex Rigopulos gives us another hint in a new interview, one that teases closing the gap between real and fake rock and roll.
Rigopulos says that "during the coming years we will continue to try to bridge the gap between simulated musicianship and real musicianship," possibly in reference to music making tools in future Rock Band games.
The CEO of Harmonix previously hinted that music creation in Rock Band — an attempt to feature match or outdo the music creation introduced in Guitar Hero World Tour — would be "radically different" from Activision's approach.
"That said, the path there is not obvious," he adds. "As the interactivity moves closer to real instrumental performance, the complexity/difficulty explodes rapidly. The challenge is to move along this axis in sufficiently tiny increments, so that the experience remains accessible and compelling for many millions of people. It's a hard, hard problem."
Whatever Harmonix has planned for its approach more "real musicianship," it's less likely that we'll see it this year than next. Rigopulos said at CES that the Cambridge-based developer was focusing its creative efforts on the Beatles game it has planned for 2009 and not a proper Rock Band 3.