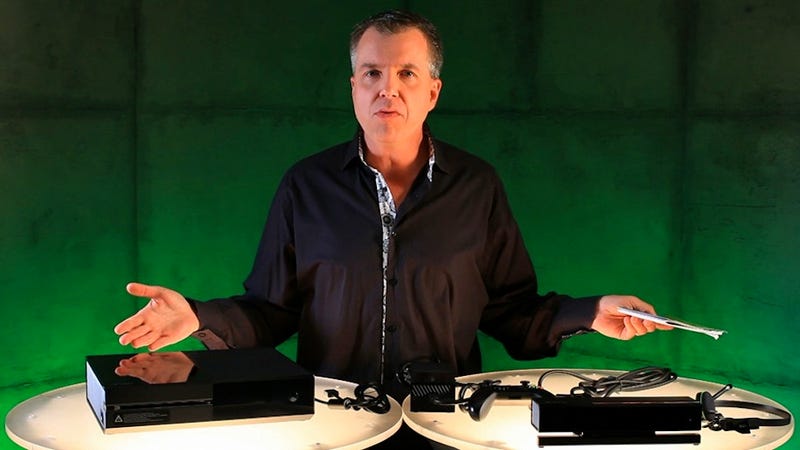 If you're a powerful person at Microsoft, you may already have an Xbox One in your home. Such are the perks. What's that like? Two of them talk about it. Of course they're only saying nice things, but this is the best we have for now...
These new (first?) impressions of home Xbox One ownership come up at about 11 minutes into a podcast interview between Xbox hype man Larry "Major Nelson" Hryb (pictured above) and Xbox head of game development Phil Spencer.
To give you some context, they've just been talking about the next week's Gamescom show in Germany, where there will be a short Xbox One event (Spencer promises that, at Gamescom, they'll be "talking about some unique exclusive coming to the platform; we're going to talk about Europe's biggest franchise... we have some stuff." Presumably the franchise he's talking about is FIFA. The exclusive better be Blast Corps 2, but is most probably not and never will be. We'll see.) Spencer also talks about his love of playing DOTA 2 and his happiness with the progress that Xbox One launch game Ryse is making. Their talk is mostly gaming.