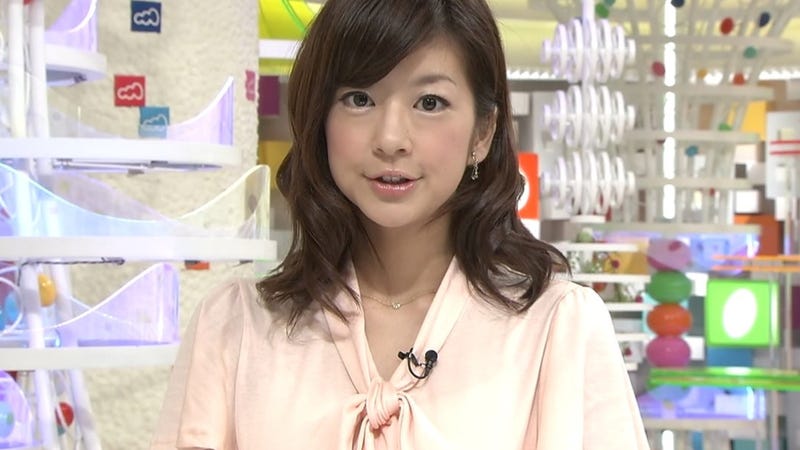 Yoko Shono is up bright and early daily for morning show Mezamashi TV, which is kind of like Today for Japan. And what seems like everyday at the nearly the exact same time, she makes what seems to be the exact same face. You must see it to believe it.
Note: If you are prone to seizures, you might want to sit this article out. #notkidding
Noticed by 2ch, Japan's largest online forum, Shono's smile is what's called, "ahiru guchi" (アヒル口), or "duck mouth" in English. It's not uncommon for celebrities—male and female—to make pouty duck faces. No biggie!