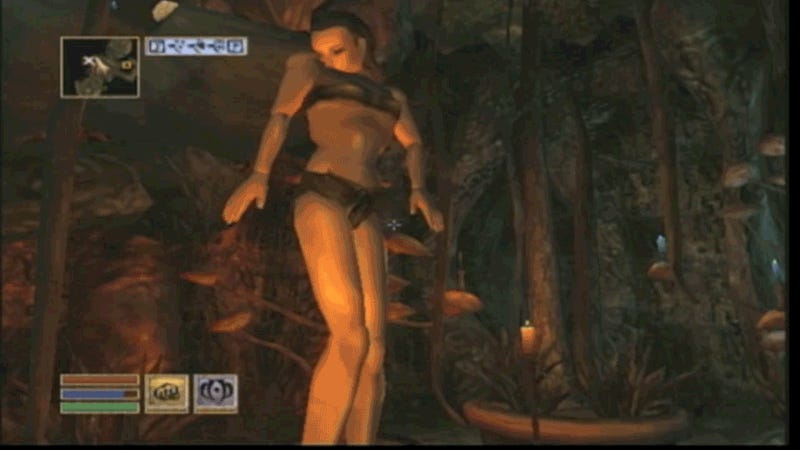 Every girl I date seriously must eventually pass a trial. It happens at a certain point in every relationship I have; by then she basically knows what she's getting with me, including my tendency to get weirdly obsessed with things. The bands Titus Andronicus and Belle & Sebastian, for one thing, or Game of Thrones. I'm tattooed with 16-bit Mario, a Dark Souls bonfire, and my dog Ricky. Etc. But if she hasn't picked up on that part of my personality, she'll see me in full when I show her my stronghold in The Elder Scrolls III: Morrowind.
Nowadays I play a million games for a few hours apiece, but back in the day my friends and I would play a single game, like Super Smash Bros. or Halo, for months or years straight. Morrowind was a solitary obsession, but it lasted just as long, from the time I was 13 in 2002 through much of my high school years, until about 2006. My dad had just died of a heart attack and I was more than ever finding comfort in video games. Maybe that's why the island of Vvardenfell grabbed me so completely, or maybe Morrowind was really just that good. Either way, I was hooked.
During that roughly four-year period I logged hundreds of hours using multiple characters, and while Morrowind is an absolutely gargantuan game, I eventually ran out of quests to complete and caves to explore. And that's when things got weird.