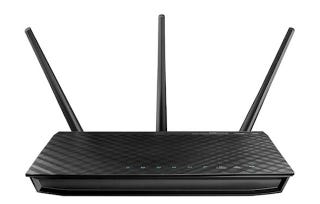 This router is known colloquially as the "Dark Knight." Sold.
If you're in the market for a new router, or think you should be, we're here to recommend the ASUS RT-N66U. For the average person, I'd recommend just grabbing an Apple Airport Express or Airport Extreme, setting up your network, and never thinking about it again. But if you're a power user, the ASUS is the way to go.
It's the Wirecutter's favorite router, and highly-regarded on Amazon after over 400 reviews. Those three antennas are removable and upgradeable, and the router supports custom firmware. At $150 with today's deal, it even comes in cheaper than the Airport Extreme. [Amazon]
If you feel 802.11ac is something you must have right now, the ASUS RT-AC66U has you covered for an additional $40.
Need a new gaming mouse? We've got just the cheap ticket.