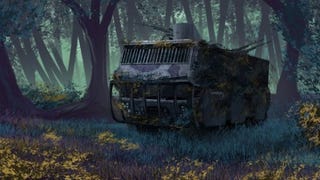 With barely two days left in its controversial Kickstarter campaign to bring "a definitive spiritual successor to the cult hit S.T.A.L.K.E.R." into the world, Areal developer West Games had the rug pulled out from underneath it yesterday when its project was suddenly suspended. But that hasn't stopped the Ukrainian…
UPDATE (12:45 pm): Shortly after we published this story, Areal's Kickstarter campaign was suspended. A representative from Kickstarter wouldn't go into detail about the project or its suspension, and referred Kotaku to this relevant section of its FAQ.
Ukrainian designer German Ljutaev has come up with this design that uses traditional video game imagery like life hearts and drops them on a cigarette. The further down the cigarette you smoke, the more hearts you burn though until you hit the inevitable "CONTINUE?" screen.
Overdosing on Photoshop isn't only big in Asia. Kids in the West are running wild with it too in an effort to look like a real-life anime characters.
If I understood Ukrainian or Ukrainian politics, who knows what I would think of this video. But operating on the principle that everything's zanier in a foreign language, I'm gonna call Mortal Kombat vs. the Ukranian Parliament a laugh riot. Especially when one of the fatalities involves turning punching Raiden in…