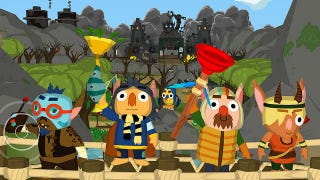 Okabu knows it's not easy being green, but they sure do make it look appealing.
We reviewed the first Rolando back in January. January 2009. Now, it's only July, and the sequel is upon us. That's a pretty swift turnaround, handheld platform or not.
Leading iPhone game publisher Ngmoco has no plans to release exclusive games for the newly announced iPhone 3GS, instead offering a more creative way to take advantage of the new model's increased graphical power.