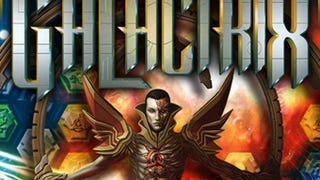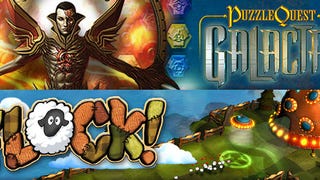 The Xbox Live Arcade version of Puzzle Quest: Galactrix sees the light of day next week, with the PlayStation Network version coming later this spring.
PC Puzzle Quest fans who'd rather have a disc on hand for the upcoming space-aged sequel, Puzzle Quest Galactrix, are in luck, as D3publishers teams with Aspyr Media to bring the game to retail.
If the flash demo of D3publisher's upcoming space-age Puzzle Quest follow-up wasn't enough for you, head over to Big Download for the full 128mb PC demo of Puzzle Quest: Galactrix.


At this year's E3, D3 Publisher had several offerings to show off, ranging from kiddie show spin offs and more Naruto games to M-rated boobs and gore, as well as the 'spiritual successor' of Puzzle Quest: Challenge of the Warlords. While I passed by the Naruto games due to time constraints and lack of interest, I…