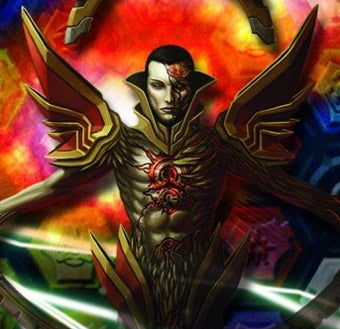 Next week we'll be able to choose between three different flavors of Puzzle Quest: Galactrix, with the game hitting Xbox Live Arcade a day after the PC and Nintendo DS versions ship.
The Xbox.com page for Infinite Interactive and D3 Publisher of America's follow-up to 2007's fantasy roleplaying game / puzzle game mash-up has been updated to reflect a February 25th release date, giving fans just one week to decide which version of Puzzle Quest: Galactrix they want to drop their hard-earned money on. Will you buy the $19.99 PC version, readily available online? Perhaps the portable convenience of the Nintendo DS version, with a slightly higher price tag of $29.99? There's no price listed for the Xbox Live Arcade version currently, but I'm betting it'll be right in line with the PC version, debuting at around 1800 Microsoft points.
It's a tough decision. The Xbox Live Arcade version would definitely allow me to play the game in comfort, but if I plan on leaving my home in the next month then I should go with a DS copy. Decisions, decisions.
Puzzle Quest Galactrix [Xbox.com via Shacknews]