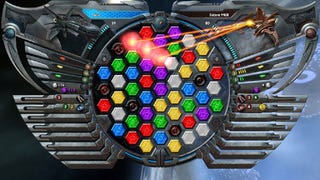 D3 is throwing a party for Los Angeles Puzzle Quest fans and you might be invited.
On Feb. 19, D3 is taking over Melt Comics on Sunset Boulevard and opening the doors to 100 gamers interesting in checking out and playing Puzzle Quest: Galactrix.
The event will give gamers a chance to checkout the DS, PC, Playstation Network and Xbox Live Arcade versions of the games, win pre-launch copies of the DS version, compete against other players on the game for prizes, and meet the 2009 Nerdcore Calendar models.
The first 50 people who arrive with a DS system in-hand will receive a free copy of Puzzle Quest: Galactrix for the DS. The first 100 folks to RSVP to PQGalactrixRSVP [ AT] d3p.us will be guaranteed entry into the event.