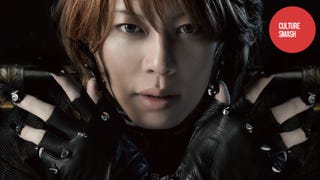 Fanboys are awful. They can make innocent conversations uncomfortable. Just ask Japanese rocker T.M. Revolution. He is one of Japan's most recognizable singers. He's also the proud owner of a new PS Vita.

"Just as I'd heard, the screen is huge, and it's beautiful!" T.M. Revolution tweeted. "It's also easy to use,…
Here's a new trailer for Monster Hunter Tri 3G, which shows off some intense battles with the wide variety of monsters you will face.
So... about that newly revealed, clunky-looking Nintendo 3DS attachment... thing, Nintendo tells Kotaku "We can confirm that Nintendo plans to release the Circle Pad attachment, but Nintendo's regional subsidiaries will make further announcements about its availability at a later date."