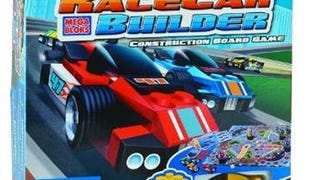 After successfully moving into the video game space with a line of Mega Blok Halo construction sets, Mega Brands sets its sights on a racier video game license: EA's Need for Speed. How's that going to work?
It looks like we'll be seeing a lot more of Eidos' Mini Ninjas in the future, as film and television production company 4Kids Entertainment becomes the property's global licensing agent.
That, plus watching a knockoff cast of "Head of the Class" dance their way through World 1-1 got me to bail at 13 seconds. Alright, time for you now.
It's a no holds barred legal struggle between partners Jakks Pacific and THQ over when and if they should renew their licensing agreement with the WWE, set to expire at the end of this year.
Robert Jordan's Wheel of Time Series is one of those fantasy series that I always wanted to read but never gotten around to. Now might be a good time though, as film studio Red Eagle Entertainment readies not only big-screen adaptations of the novels, but video games as well. They've just launched Red Eagle Games, a…
Rock, Paper, Shotgun has a nice interview up with Turbine producer Jeffrey Steefel, mostly centered on the Lord of the Rings Online forthcoming Mines of Moria expansion — also discussed are things like how Steefel perceives LOTRO's performance, expansion features, and issues of designing for a license. While WoW is…
Watercooler Games saw this earlier in the week and gave a detailed deconstruction of how a Free the Falklands! concept would be graphically impossible on the Atari 2600. I took one look and knew it was satire because one of the writers for this site, Jason Torchinsky, is a comedian and a name I remember as the…