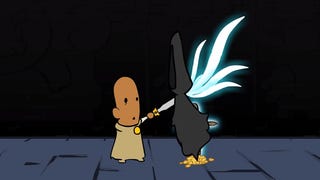 In honor of tonight's launch of Diablo III: Reaper of Souls, the fine folks at Carbot Animation have delivered their own interpretation of the expansion's dark, doom-filled opening cinematic. It's so good.
Check out the explosive intro movie for EA's Army of Two: The 40th Day, riffing on movies like Cloverfield with its first-person handicam style.
Here is the intro trailer for King of Fighters XII, so you can just press start and skip it once the game is finally released.
Call me a misty-eyed nostalgic, but for me, the "golden age" of video games is not 2008. Wasn't 2007, wasn't 2004, wasn't 1978. It was the 1990's. Where, as a predominantly PC gamer, I was treated to not only some of the greatest games of all time from companies like Lucasarts, Origin and Bullfrog, but some of the…