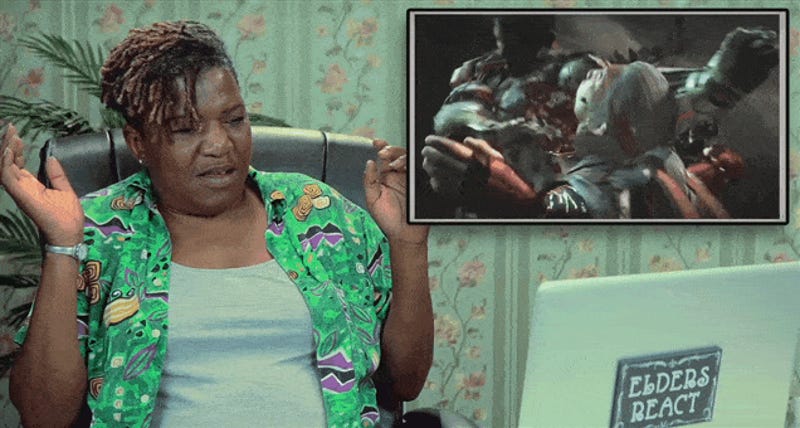 In the latest installment of The Fine Bros. "Torturing The Elderly" series, a group of older folks don't take kindly to seeing people graphically slaughtered.
Yeah, the way that this video pays homage to the old-school digitized look of the first few Mortal Kombat games is cool. And it's great that there are nods to signature moments of the latest MK title in there, too. But what really makes this video work is the secret revelation about thunder god Raiden.
Picking up where the first episode left off, the second episode of the new Mortal Kombat web series once again has Jeri Ryan as Sonya Blade and Michael Jai White as Jax hot on the heels of 300's Darren Shahlavi as Kano.